"We shall never understand each other until we reduce the language to seven words."
Kahlil Gibran, Sand and Foam
My tribute to St. Louis Cardinals' first baseman Mark McGwire, who hit 62 homeruns 9/8/98...


(Please do read the disclaimer before continuing into the site... thank you.)

HEY EVERYBODY!!!
Have a seat and sit back... here you can totally veg out and waste you brain on utter nonsense, goof off, soak up nothing at all. What's more fun than that (besides practicing carnal knowledge)?

Wooo-Hooo!! Hey people... I added a few things... So chill out, talk amongst yoursleves, touch me all you want, blah blah blah, yadda, yadda yadda... just have some fun!

Psst... guess what?? I am developing a frames version of my cloud. So all you frames fanatics say, "YAY!! Yippie!!"

Before you continue, please stop and take part in my new survey...

Results of the first poll...
Results of the second poll...

---
RULES IN THE CLOUD:
Running in the aisles and hallways is allowed.
Don't pee anywhere but in the restrooms. That's what their made for moron!
Use the word of the week in a sentence while you are here.
Violating the above rules will induce a penalty of 50 lashes with a wet noodle. Do not enjoy too much.
DESERT ISLAND TOP TEN CD LIST
OK... this is a list of the ten CDs I would like to have with me if I were trapped on a desert island.

The Song Remains the Same by Led Zeppelin
Blood Sugar Sex Magik by Red Hot Chili Peppers
Dark Side of the Moon by Pink Floyd
On the Road by Traffic
High Octane Cult by The Cult
Rubber Soul by The Beatles
Days of the New by Days of the New
MTV Unplugged by Eric Clapton
Bridge of Sighs by Robin Trower
Ritual de lo Habitual by Jane's Addiction
Anyway... I'd like to hear about what you think is YOUR desert island top ten. There are rules:
You cannot add boxed sets or compilations like the ones from K-Tel, Rhino, etc...
You cannot add every album by just one artist. If that were so, my whole entire list would be Led Zeppelin.
No bootlegs either.
ALL genres of music will be accepted.
OK when you make your list, send it to me. I will be making a page to show 'em off.

WORD OF THE WEEK
dattuck (DAT-uk) n.

One who performs drum solos on his knees.
From the book The Deeper Meaning of Liff by Douglas Adams and John Lloyd



Nationwide?? a new meaning plus my bio...


Crazy Facts and Stupid Stuff

MORE Crazy Facts and Stupid Stuff


The Whipping Post (I added GAMES!!)


Warped Poetry Corner

Ask Guru Gibby

My Buddies :o)

Some Awards I Have Won

Win My Spiffy Award

Various Quotes...

Random Ramblings

Random Rantings

Your Very Own Fairy Page

Led Zeppelin Discograhy and Critiques

Getting A Bit Surreal...

My Very Own Cyber-Pets

My Webring Schpiel

The Barbecue Pit


Pssst... hey buddy... come here

Somewhere to go...
Click on the graphic to vote for this
page as a Starting Point Hot Site


Hey... if you like what you see, drop me a line. If you have any suggestions on how to make this page any better, drop me a line. If you don't have anything good to say about it, go take a spacewalk without a spacesuit...





Hey if you wanna link my page to yours go ahead and steal this button, copy my URL and set it all up... will make it easier for both of us.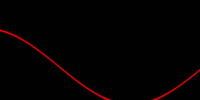 Sign My Guestbook
View My Guestbook
PHUNKY JUNK
...and here's some of my personal favorites...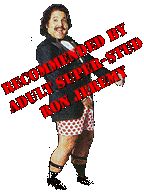 This page is brought to you by Tripod, the letters J and Z, and the number 5,000,000,003.
Come in number
your time is up...
(As of 18 Oct. 1997)
© 1997 Mr. Nationwide & Guru Gibby